The past few days i am in a slight busy stage finding a solution to the problem i have with one of my computer. I recently needed to be able to log-in to my old laptop to access old important data, but i can't remember my password on any of each user. Even the administrator password. I wasn't been able to do a password reset disk as well. So i went on consulted my best friend google for solution and immediately found a lot of tool that i can use. To list some here are some of tools you can use to recover windows password.
Note: For an easier way of life here's a preventive way of loosing password. Create a password reset disk.
How To Create a Password Reset Disk
A password reset disk is a special disk you can insert in your PC during the logon process that will allow you to change your Windows password without knowing your current password. You will need to create this disk before you lose access to your account!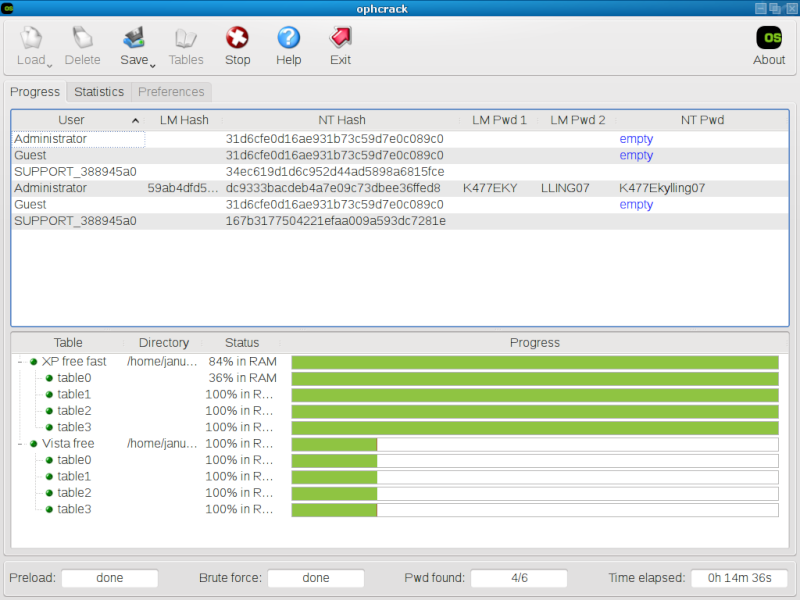 The Ophcrack Windows password cracker is by far the best free Windows password recovery tool available. It's fast and easy enough for a first time Windows password cracker with a basic knowledge of Windows.
With Ophcrack, you don't need any access to Windows to be able to recover your lost passwords. Simply visit the site, download the free
ISO image
, burn it to a CD and
boot from the CD
. The Ophcrack program starts, locates the Windows user accounts, and proceeds to recover (crack) the passwords – all automatically.
In a test on a Windows 7 PC, Ophcrack recovered the 10-character password to my administrator account in 40 seconds. Ophcrack supports Windows 7, Windows Vista, and Windows XP.
Download OphCrack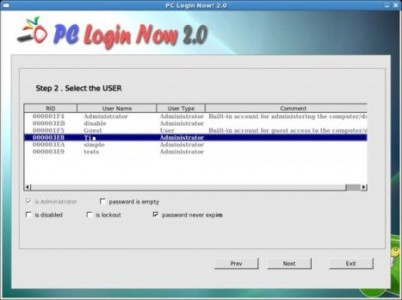 PC Login Now is one of the better free Windows password recovery programs I've tested… even though it doesn't actually recover passwords.
Instead of discovering and displaying your current Windows password, PC Login Now deletes it, allowing you to access Windows without a password, after which you can create a new one.
PC Login Now works just like the free and popular
Offline NT Password & Registry Editor
only it's much easier to use.
The trade-off with PC Login Now over Offline NT Password & Registry Editor is that PC Login Now causes Windows to detect a possible hard drive problem on the first reboot after deleting the password. Although test wise this is not proven yet but this is something to look and be careful with.
In a Windows Vista PC it can delete up to 15-character password as per test result. PC Login Now supports Windows 7, Windows Vista, and Windows XP.
Download Pc Log-in Now
3. Offline NT Password & Registry Editor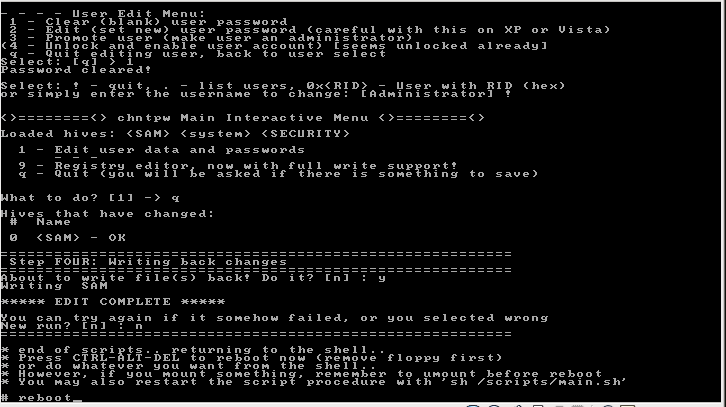 Offline NT Password & Registry Editor works differently than most password recovery programs in that it erases your Windows password instead of recovering it. You can think of it as more of a Windows password reset tool.
Like Ophcrack, you boot to a burned CD created with the Offline NT Password & Registry Editor ISO file.After running the program, you can log in to your Windows account without entering a password at all.
If you like this "password deleting" strategy then I highly recommend this program. Offline NT Password & Registry Editor works basically the same way as
PC Login Now.
Download NT Password & Registry Editor
Admin




Posts

: 39


Join date

: 2014-11-25


Age

: 28




---
Permissions in this forum:
You
cannot
reply to topics in this forum